I'm a Dutch maker that creates props and costumes from my favorite videogames, popculture events and shows, as independent content creator or on behalf of companies and game developers such as Jagex, Bungie, Blizzard Entertainment and Riot Games, and I create it all from my own small studio in Florida, USA.
Signature for my work is the use of many different techniques, crazy creative solutions and making massive costumes move! I love trying out new things, materials and ideas to find the best way of making games and digital media become reality without CGI, editing or effects, no matter the size of the challenge.
Much of my work involves 3D printing, foamcrafting, leds and mechatronics. Almost all of my costume-making skills are self-taught, with a base of a 3D modelling degree and natural-born curiosity to how all sorts of things are put together and function.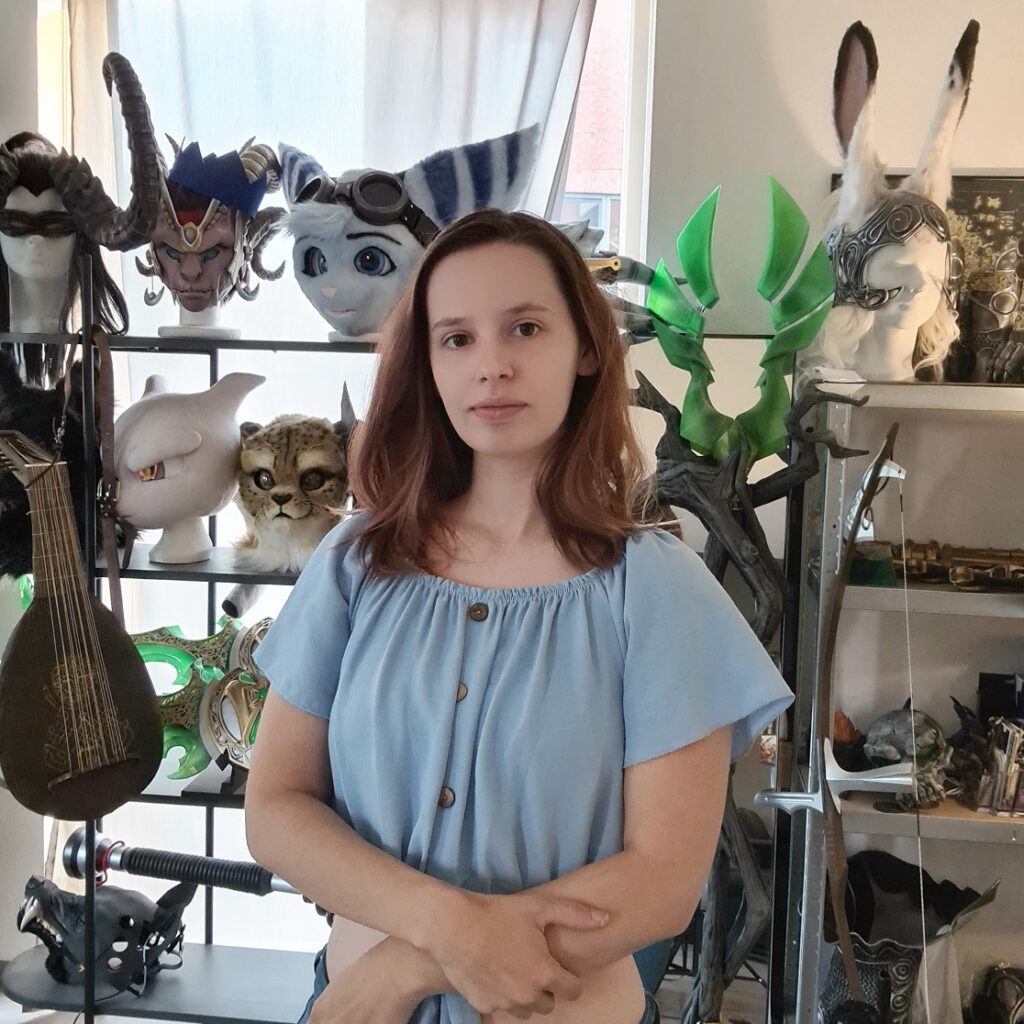 Millions of people enjoy a raw and un-edited look at the making-of my costumes on my social media profiles, and you can find some more detailed build logs on my website here, including free patterns for foamcrafting and 3D printing I released along the way on the download page.
Many of my self-fabricated patterns, 3D models and costume props and accessories are also for sale on my store! Check it out if you're looking to complete your next costume. 
I do not make custom prop and costumes for private use.